What to Expect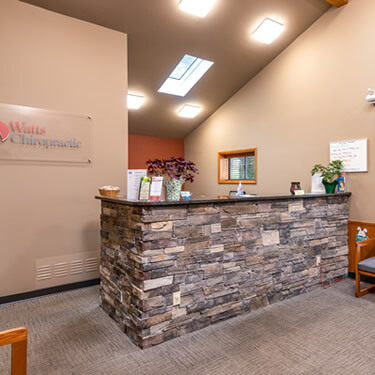 EDC Family Chiropractic welcomes people of all ages and conditions to a fun, friendly practice that has each patient's best interest at heart. We want nothing more than to show you the strength of your body, encouraging it to self-heal as it was originally designed. Whether you are suffering from minor discomfort or chronic pain, we have a place for you!
New Patients Welcome
Our practice caters to the needs of patients, both young and old. If you are ready for care, we are here to help! Becoming a patient with us is a simple, two-appointment process.
NEW PATIENT FORMS »

The First Visit
Your first appointment will be dedicated to collecting information regarding your overall health and goals. Once you have completed your intake paperwork, you will then meet with Dr. Book for a one-on-one discussion of your health history and current well-being as well as a non-invasive palpation examination. This appointment is done at our expense and is designed to determine two things: first, what is wrong; and second, what chiropractic care treatment plan is best. If any examination or x-rays are needed, all fees will be covered up front. You can expect this appointment to last approximately one hour.
Your Health is our Top Priority
We've invested in new technology to help us diagnose and provide customized care solutions for our patients. A new nerve scanner & Foot Levelers foot scanner are now available. Learn more at your first visit.
The Second Visit
This follow-up appointment is the report of findings visit. With the information gathered from your previous appointment, Dr. Book will be able to design a plan of care that is right for you. This visit will be about 30 minutes long, concluding with a customized chiropractic adjustment to meet your immediate needs.
During your time with us, be sure to ask any questions you might have. We want you to be involved in your health!
---
Knowledge Is Power
We want our patients to be well-informed and have the knowledge they need to make the best possible choices about their health. Through open communication as well as weekly wellness workshops, EDC Family Chiropractic aims to educate and empower all those who enter our practice.
Are you ready to feel better? We cannot wait to meet you and help get you on the path to wellness. Contact our Maryville practice to learn more!
CONTACT US »

New Patients | (865) 983-3333