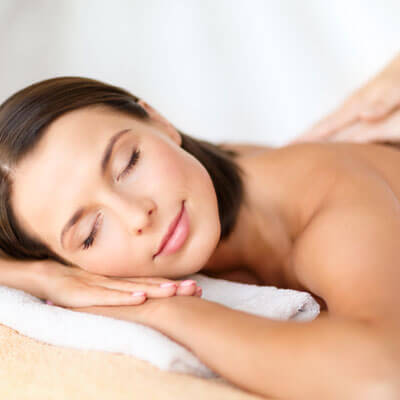 Massage Therapy in Maryville
While a chiropractic adjustment addresses the bones and joints, a chiropractic massage focuses on the tissues and muscles. Therefore, a chiropractic massage can be used together with an adjustment to provide full-body health benefits. Dr. Book may propose a treatment plan that involves both methods.
Although we frequently recommend chiropractic and massage together, we do offer massage therapy as a stand alone service as well.
Types of Massage Offered
At EDC Family Chiropractic, we integrate all of the techniques below to ensure you get the results you need.
Orthopedic massage – This type of injury rehabilitation focuses on the muscles and soft tissues surrounding the joints. The aim of orthopedic massage is to relieve pain, restore balance to the tissues and create a fuller range of motion.
Trigger Point – This technique is designed to release muscles that have spasms and are locked in place, creating pain and often causing health issues such as headaches or insomnia.
Deep Tissue – With this type of massage, specific, slow movements are employed to target deep and superficial muscles.
Swedish Massage – As the most traditional type of massage, Swedish massage uses five strokes which help to promote relaxation and circulation.
Lymphatic Drainage – Considered a specialized type of massage, lymphatic drainage involves pushing the lymph nodes to help them drain, improving immune function and helping to eliminate lymphedema.
Myofascial Release – This technique stimulates the stretch reflex in muscles while releasing contracted muscles, alleviating pain.
MicroPoint Stimulation – This method applies DC micro-impulses to key neurological points that decrease nervous system stress to relax muscles and relieve pain.
Massage Add-Ons
Now offering the following add-on options to enhance your massage experience:
Essential oils
Cupping
Hot towels
CBD
MagneGel
Note: extra fees apply
Frequently Asked Questions
What type of massage should I get?
At our practice, we integrate all of our techniques to ensure you get the results you need.
Can massage help with a medical condition?
Massage has been associated with an array of health benefits, from lowering blood pressure to relieving headaches and migraines to reducing stress and so much more. If you have a serious medical condition, be sure to check with your doctor first to make sure you can have a massage.
Does it hurt to get a massage?
While a massage should never hurt if a certain area is painful or if the therapist is pressing too deeply let them know. Remember: massage should always leave you feeling better than when you came in.
How to Prepare
Be sure to drink plenty of water and avoid eating within 2-3 hours of your scheduled massage. Doing so gives your body plenty of time to digest big meals.
Let our massage therapist or the receptionist know you are here for your appointment.
Once you enter the room, the therapist will give you privacy needed to undress.
You can undress to your level of comfort. Your massage therapist will provide you with a sheet to ensure you're appropriately draped at all times.
Inform your massage therapist of any allergies to lotions, oils or powders that may be used. You also can let them know about problem areas that cause you pain, or that you'd like them to avoid.
Following your session, it's important to spend a few moments lying on the table. That's because getting up too quickly often leads to lightheadedness and dizziness. Give your body time to acclimate before you slowly get up and dress.

Book a Session Today
If you're you ready to discover the many benefits of massage therapy, contact our Maryville practice today to schedule a session!

Massage Therapy Maryville TN | (865) 983-3333