Meet Dr. Jeremy Book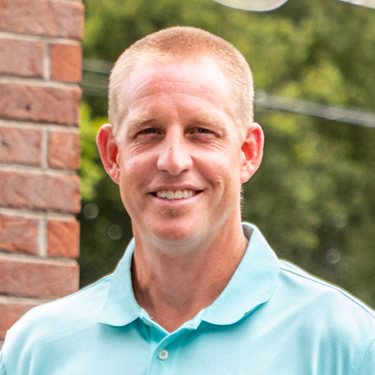 I grew up in the St. Louis area, where I met my wife, Angela, and then pursued my career as a chiropractor. I received my Doctor of Chiropractic degree from Logan College of Chiropractic in 2008.
After Dr. Book practiced for a few years in the St. Louis region, he took over a practice in southern Maine to further advance his career. He and his family enjoyed Maine for eight years. Dr. Book then decided to expand his career and experiences by acquiring another practice in another region. He chose East Tennessee.
Taking Care of Many Generations
"As I inquired about working at EDC Family Chiropractic, I asked Dr. Steve what is his favorite thing about the practice? He answered by saying, 'taking care of generations.'" That comment made Dr. Book realize how much Dr. Watts has valued the relationships he had built with generations of families.
Dr. Book believes building trusting relationships between the doctor and the patient is one of the most important aspects of a successful health journey as a chiropractor.
"It is my honor to have the opportunity to continue this legacy at our Maryville clinic. I'm looking forward to getting to know you and being a part of your health journey."
CHIROPRACTIC CARE »

Enjoying an Active Family Life
Dr. Book and Angela have three children: Calista, Dalton and Elias. Angela, who is a nurse, will begin her career as a chiropractic assistant at EDC Family Chiropractic. Calista is currently going to college to be an elementary school teacher. Dalton loves sports and studying insects. Elias enjoys riding his bike and learning about classic cars.
I have been drawn to Eastern Tennessee ever since I played a season of Minor League Baseball with the Johnson City Cardinals way back in 1998. I fell in love with the gorgeous landscape and the friendly, down-to-earth people around here.
Dr. Book and his family love the great outdoors and are looking forward to making memories here in Tennessee. "I am looking forward to getting some great advice from you all about the area and where the best places are to go and explore!"
Schedule an Appointment
Contact us today to schedule an appointment with Dr. Book!

Dr. Jeremy Book | (865) 983-3333