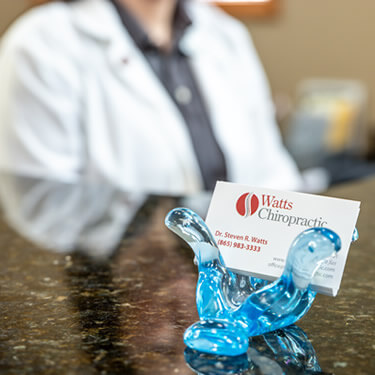 Who We Help
At EDC Family Chiropractic we have had a high success rate helping Maryville families over the last 30 years. We incorporate many chiropractic adjustment techniques, massage therapy, health education, weekly wellness workshops, and state of the art technology, such as spinal decompression to help our patients live pain free and improve the quality of their lives. Many who consult Maryville chiropractors discover that chiropractic can help with more than just back pain. Some of our most rewarding cases involve:
Headaches
Here at EDC Family Chiropractic we have helped countless people with all different kinds of headaches, including sinus headaches, migraine headaches and tension headaches. If you or a loved one are suffering from headaches, call and schedule a no-obligation appointment today!
Children
Infants and children usually respond so quickly to chiropractic care, and we love working with them! We have helped many children, and their parents, with colic, ear infections, ADD and ADHD.
Arthritis
So many people feel that they have to just "live with" pain and disability from arthritis. Many patients with arthritis respond so well to gentle chiropractic care that they can forget that they have arthritis and get back to living a normal life again.
Scoliosis
We help patients who have various degrees of scoliosis live active and pain-free lives with chiropractic care.
Wellness
One of Dr. Book's favorite things is wellness chiropractic care – helping people stay healthy for a lifetime, without unnecessary drugs or surgery.
Contact EDC Family Chiropractic
Call our Maryville chiropractic office to schedule a so we can help you take your first step towards better health. How long you choose to benefit from chiropractic care is always up to you. Get started today! CONTACT US »

EDC Family Chiropractic Can Help | (865) 983-3333