Traditional Chinese Medicine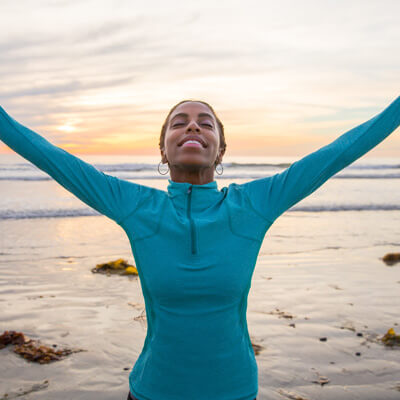 As an ancient holistic healing system, Traditional Chinese Medicine (TCM) is a whole body approach to restoring the body to health.
So we can give patients yet another avenue leading to optimal health, Dr. Blake Boring, Doctor of Acupuncture and Oriental Medicine (DAOM), will be at the practice every Monday. He is one of only a few doctors in the area with the DAOM degree, and is licensed in Tennessee and Florida.
Available Services
Dr. Blake will offer health consults for people wanting to improve their health and find out what may be going on. He offers custom-tailored dietary, fitness and herbal recommendations. If he determines, through the consultation, that TCM therapies could be beneficial, he may recommend acupuncture, cupping, herbal medicine or a combination of all. Here's a look at the different services he provides:
This modality uses ultrathin needles throughout various places on the body. The purpose of acupuncture is to correct energy imbalances in the body with TCM using the chi in the blood. By placing needles in the body, many systemic effects are set off within the body. These effects include increased neural activity, pain relief and more.
With this therapy, cups are placed on the skin to increase blood circulation and the healing of tissues where the cups are placed. Cupping is primarily used for musculoskeletal pain, tightness and soreness.
These solutions are for a variety of issues, whether mental, physical or emotional. Herbal medicine and supplements can be used to address many things such as the following:
Digestive conditions
Hormonal problems
Pain
Psychological issues
Urinary and bowel movement problems
Low energy levels
What to Expect
The initial consultation with Dr. Blake will be for two hours. He wants to ensure enough time is allocated to go through a full health intake. He also apportions time for an acupuncture treatment that day, if you would like one. For patients who don't want acupuncture, the time is prorated so they only pay for the time that they use. For patients nervous about acupuncture, he shows them how thin the needles are, like a strand of hair. You can fit 10 acupuncture needles within a hypodermic syringe. While receiving acupuncture, you may feel some discomfort, but that shouldn't persist throughout the treatment and the experience is overall very positive and enjoyable. Before he steps out of the room, Dr. Blake will make sure everything is comfortable for you. "Getting acupuncture should be a comfortable, pleasurable procedure," he said.
Get to Know Dr. Blake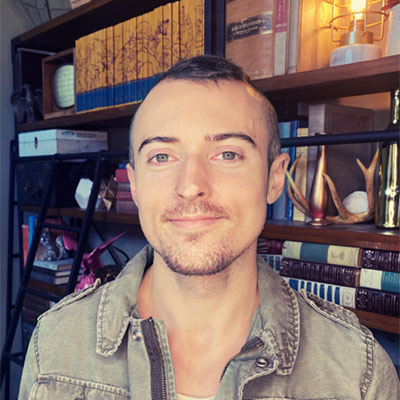 Dr. Blake's introduction to natural health started as a young teen when he took a class by a Western herbalist. The class was an introduction to herbal medicine. "That class completely changed my life, and I was hooked. I started going all natural, began to exercise, and lost 40 pounds," he said.
As Dr. Blake got older, he knew he wanted to do something in the natural health field, but didn't know what. "I was familiar with Western herbalism and looked around at the different options. I stumbled upon TCM, and although I didn't know anything about it, I instantly knew that's what I wanted to do," said Dr. Blake.
A Rigorous Education
Dr. Blake moved to Fort Lauderdale, Florida to attend the Atlantic Institute of Oriental Medicine. The program combined a bachelor's and master's degree in one go. He completed the intense and condensed four-year program in three years. Dr. Blake finished in 2018 with both his bachelor's and master's degrees.
Once he earned those, he was eligible to take four national boards and receive his state license. He completed those shortly after graduating and started working as an independent contractor in Florida at a facility there. After quickly realizing that wasn't the best fit for him, Dr. Blake enrolled in the Doctor of Acupuncture and Oriental Medicine program in October 2018.
In 2019, he moved back to Maryville where he grew up, to start his business Smoky Mountain Natural Wellness. Dr. Blake flew back and forth between here and Florida to finish his doctoral work. He completed his doctorate in 2020 and has been working here since September 2019.
Outside the Practice
When he's not caring for patients, Dr. Blake likes hanging out with friends. He's an avid hiker and backpacker, and loves working out at the gym, exercise and fitness. Dr. Blake also likes to travel. He's a big lover of nature and plants, and cooking healthy foods is another favorite activity. Dr. Blake's Christian faith is very important to him.
Book an Appointment
Call (865) 296-2955 to book an appointment!
CONTACT US »


Traditional Chinese Medicine Maryville Alcoa and Louisville TN | (865) 983-3333