COVID-19 Update
Through the dramatic changes of the last few weeks, it is our continuing commitment to keep serving and providing a safe environment where our patients can come to make sure their spine is functioning and healthy. We plan to stay open our normal hours, and if there is any change to that, we will let you know.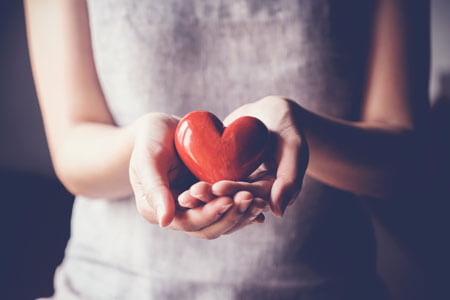 We have increased sanitation in many ways to ensure that we are acting responsibly, in accordance with the CDC. Here are just a few of the steps we have taken:
All pens are constantly being sanitized, along with all of our adjustment and exam tables and other surfaces that see regular contact.
We have decreased the number of reception room chairs to ensure distance between patients.
We have distanced appointment times so that there are never too many people in the office at the same time.
Wellness Workshops will be held on-line on Zoom. We can text or email the link to you – just let us know that you would like to attend. This week's Wellness Workshop: Powerful Posture and Powerful Health will be Tuesday, March 31, from 6:15 pm to 6:45 pm.
Chiropractic Is Essential to Your Health
Throughout the country, chiropractic care has been deemed essential. Here are some of the reasons why, and why our office will remain open:
Chiropractic adjustments help regulate the nervous system, and the nervous system controls the immune system. Therefore, chiropractic adjustments can help maintain a healthy immune system.
Low back pain is the number one cause of disability worldwide. People with low back pain often end up in hospital emergency rooms and clinics, which are currently preoccupied with the COVID-19 crisis; and it is our duty to help those hospitals and clinics from being overwhelmed.
Additional information on how to stay healthy during this time:
Remove processed foods and sugar from your life.
These are known to deplete your immune system and increase inflammation in the body.
Get plenty of rest and drink plenty of water.
Cells depleted of water can't function like they are designed. Rest repairs and restores your cells. Seven hours minimum sleep; and research also shows that getting pre-midnight sleep is crucial.
Consider known immune-boosting supplements
such as Vitamin D, Vitamin A, Vitamin C and Zinc. Potassium may also be helpful. Also, a good, organic, local raw honey. Honey is known to have antioxidant and antimicrobial properties.
Get OUTSIDE. You can maintain the 6-foot distance rule, of course. Do not get caught up in your home for days on end – this is a sure way to weaken your immune system.
Exercise. I don't need to post research on why exercise is good for your immune system. It is known that exercise releases endorphins, which make you feel happiness. The world needs happy, non-panicking people now more than ever!
Keeping You Safe During Appointments
If you have any of the following symptoms, please call to reschedule your appointment:
Fever
Cough / respiratory issues
Shortness of breath
Extreme fatigue
For our elderly or immunocompromised patients or their families and caregivers, we encourage even more awareness of all of these things. If you would like to schedule an appointment at a time when we can ensure that there are no other patients in the office, please let us know, we have special times available.
We assure you that we will get through this time together. We are committed to maintaining a safe and clean environment for you to visit, so we can continue promoting health and wellness!